User Documentation
From ElphelWiki
Elphel Network Cameras Manual
---
353/363 | Using the cameras | Camera software | Live CD | Camera hardware | Diagnostic & repair | Development documentation | 333 prices | Information | FAQ | About Elphel, Inc
---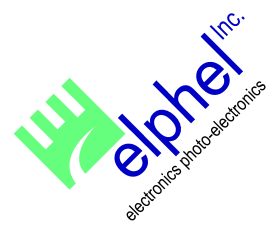 SHORT OVERVIEW
There are many network cameras (cameras that can serve images/video without computer) on the market today. Some can provide high frame rate video, but limited to 705x480 pixels or less. There are even some high-resolution (megapixel) network cameras, but they usually need a second or more to compress a full size image.
Elphel cameras can do both. It can serve full size images really fast — at 30 frames per second. High resolution may be very useful for security applications — a single camera with a wide angle lens placed in the corner can see over the whole room with the same quality as narrow angle NTSC camera placed on a pan/tilt platform. And it can see it all at the same time without any need of scanning.
Full resolution high frame rate makes it even possible not to use "digital pan-and-tilt" (sending out just a subwindow of the whole frame) — usual way to overcome the slow operation of high resolution network cameras.
Elphel cameras are powered by 48VDC through the LAN cable compliant to the IEEE 802.3af standard. This voltage makes possible to use 4 times longer cables to the camera than 24VDC and 16 times longer than 12VDC — such lower voltages (not IEEE 802.3af compliant) are still used in some powered over LAN cameras.
All the embedded software and FPGA bitstream are stored in the camera flash memory that can be upgraded through the Internet.
There are other features that are useful for the developers. Both the embedded software and FPGA hardware algorithms are open source.
This Manual will help you not only in the learning the more effective using of Elphel cameras, but also allow you to develop the camera's software and hardware yourself.
---
Free Software and Open Hardware. Elphel, Inc., 2005