10338D
From ElphelWiki
10338D, 10338E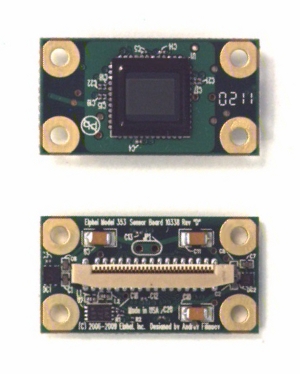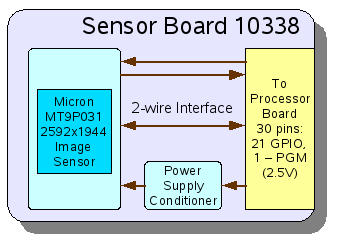 10338D/10338E is a modification of the earlier 10338 board designed to interface Aptina (before Micron) MT9P031/MT9P001/MT9P006 5MPix (2592x1944) sensor to Elphel Model 353 Cameras. This board has smaller physical size (15mm x 28mm) to fit in multisensor panoramic setups.
Connectors:
30-pin flex cable connector (J1) for data and power.
These boards are compatible with the 10393 camera system board.
Physical properties
Dimensions: 28 x 15 x 7 mm
Weight: 2 g
Mechanical drawings and CAD files for the 10338E board: link
Links
FPC cables - click for available lengths - connect sensor to the system board